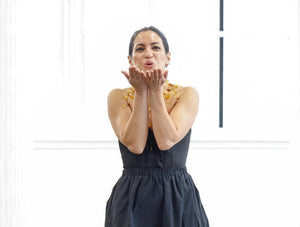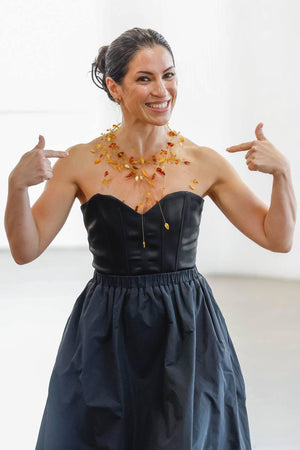 we believe in freedom of choice
Celebrate handmade jewelry worldwide
At Maralkunst, our mission is to empower and support local designers worldwide and create a global community that appreciates and celebrates the beauty of handmade jewelry.
FOR THE LOVE OF YOUR LIFE
GIFTS FOR HER
Still the season to make a statement. See her true self shine through crystals cut to reflect joyful glamour.
Shop gifts for her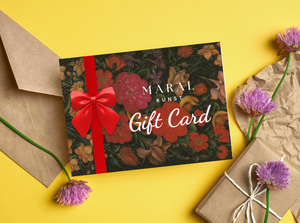 MARAL KUNST E-GIFT CARD
Treat your loved ones with the most adorable and flexible gift and giving experience.
choose my design
★★★★★

Big thank you for those unique earrings me and my friend got it from you as a gift 🎁 I can't to wait to wear them and visit you and your little treasure again ! 💜

Fjeldaas
★★★★★

Hello, Maral 🥰 thanks for letting us stop by today. You're a wonderful and beautiful artist, I love my new ring and necklace💕

Sarah Marie🌛
★★★★★

Gorgeous gallery of accessories and the owner is as friendly as can be. So fun to go treasure hunting in this cozy and inviting store. I bought two rings here a little while back and have been wearing them almost every day since. Definetly great quality.

Adrian
★★★★★

I just love her art - and all the love for Frida Kahlo ❤️😍Love to be in here, she makes the nicest jewelery! 💍👑✨

Henriette Hope Solevåg
★★★★★

Lovely store! The service is great and you can even order online. They always have the right sizes for everyone and the quality is absolutely amazing ✨

Zaineb Malik
★★★★★

Fantastic selection of handmade jewellery by a very talented Maral. Make sure to check it out! 😍

Triumph Alex
★★★★★

Very nice staff. She is an inspirational artist with a soul of love. Think will be a regular customer there😀

Niloufar Mozaffari
★★★★★

In this lovely little shop, but rich in treasures and art, you are welcomed with warmth and smiles! It is incredibly beautiful to see and you can take your time. The service is brilliant and you will surely find what you are looking for! ✨😊

Smeloey